We hand make all our fudge in house with the yummiest and best ingredients available.
Crafted the old fashioned way with love and attention to detail.
Indulge Sweets doesn't sell our fudge anywhere but in our shop.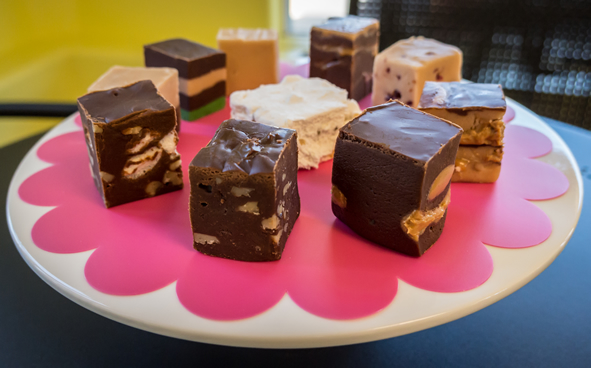 Our fudge is fresh and in order to maintain the delicious creaminess of true homemade fudge we found after a few days it loses its amazing fresh quality.
If we sold our fudge in retail stores we wouldn't be able to make sure every piece is up to our high standards.
Fudge makes everything better.
We will ship our fudge anywhere in the US.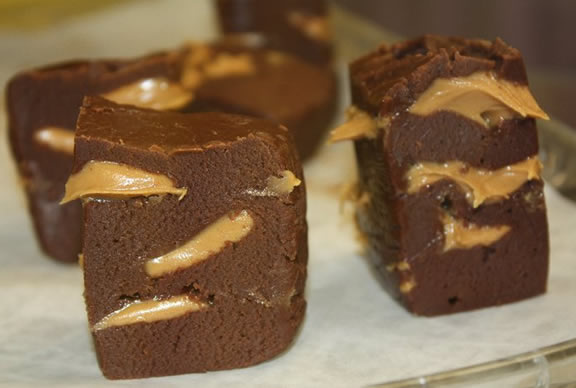 CHOCOLATE FUDGES:
Chocolate
Milk Chocolate
Milk Chocolate with Walnuts
Dark Chocolate
Dark Chocolate with Walnuts
Chocolate Peanut Butter
Chocolate Salted Carmel
Mint Chocolate
Coconut Chocolate
Raspberry Chocolate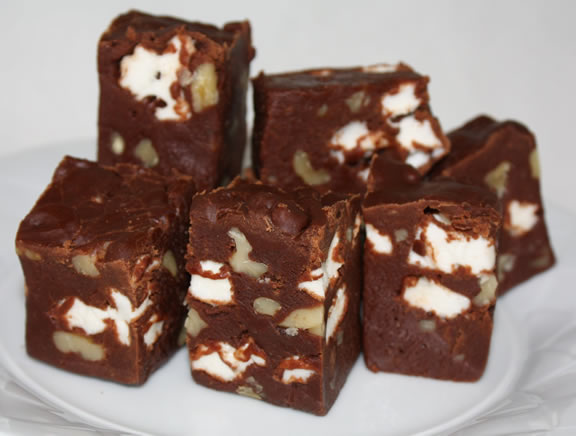 VANILLA FUDGES:
Vanilla
Vanilla with Walnuts
MAPLE FUDGES:
Maple
Maple with Walnuts
SPECIALTY FUDGES:
Tiger Tail – Vanilla, Chocolate, Peanut Butter
Cafe Mocha
Butter Scotch
Penuche
Penuche with Walnuts
Rum Raisin with Rogue Spirits Rum
Pumpkin
Orange
Lemon
Banana
Butter Rum